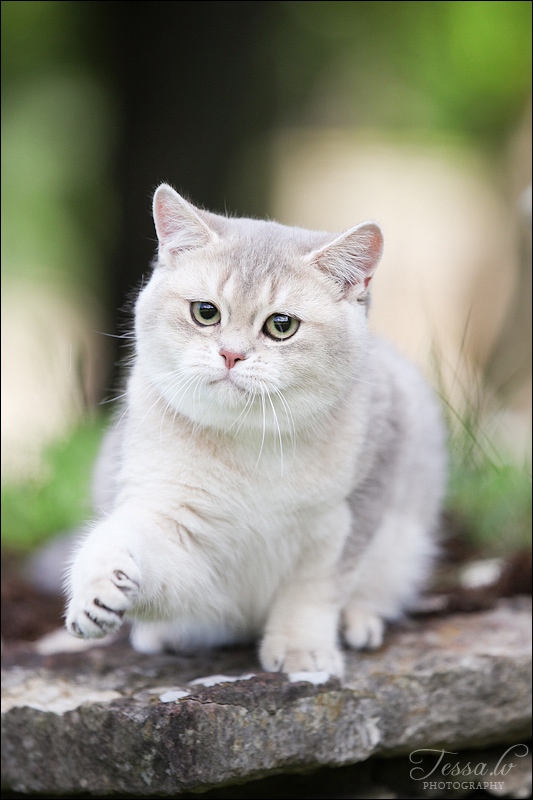 ICH Golden Herakles no Demetra

Color: Blue – Golden – Ticked – Tabby
EMS code: BRI ay 25
Birth date: 26 – December-2011
Owner: Kijanets
Discription:
Judge: Martin Kabina (FIFe, All-Breed)
Large and muscular body, with strong legs. Eyes are large and almost ideally rounded. Plush and crisp coat. Lovely temper!
Judge: Natalja Rozkova (WCF)
Big and muscular body, strong legs. Excellent profile line, rounded head and ears! Round and green eyes, coat is short! plush! crisp! Super undercoat with excellent golden!
Judge: Tomoko Vlach (WCF)
Muscular and heavy body, excellent coat texture and length. Perfect ears shape and size!
Judge: Cornelia Hungerecker (WCF)
Excellent proportions of the body, medium in length. Heavy and massive boy! Ears are rounded, eyes are well set. Coat texture is excellent!
Gallery:
Parents:
| | |
| --- | --- |
| Mother | Father |
| | |
| Golden Galatea no DemetraBlack Golden Tabby Blothced(BRI ny 2264) | Golden Etienne of Britain Yard*LVBlack Golden Tabby Ticked(BRI ny 25) |